Today, we had the honor of participating in the
"Big Show for Little Voices"
radiothon benefiting Children's Healthcare of Atlanta. 92.9Dave FM set up shop in the cafeteria of Scottish Rite to raise money for this wonderful foundation. It is no secret that we hold CHOA very dear to our hearts, so when we were asked to come in and be interviewed on air we jumped at the chance!
We were scheduled to go on at 7:30, which meant we had to be up no later than 5:30 to allow us enough time to get ready and get there on time. It was early, but well worth it! Traffic was a little heavy today, but we got there right on time!
Here are Steve Craig and Mitch Evans hanging out doing their thing.
It was still pretty early, so the phone volunteers were not too busy yet.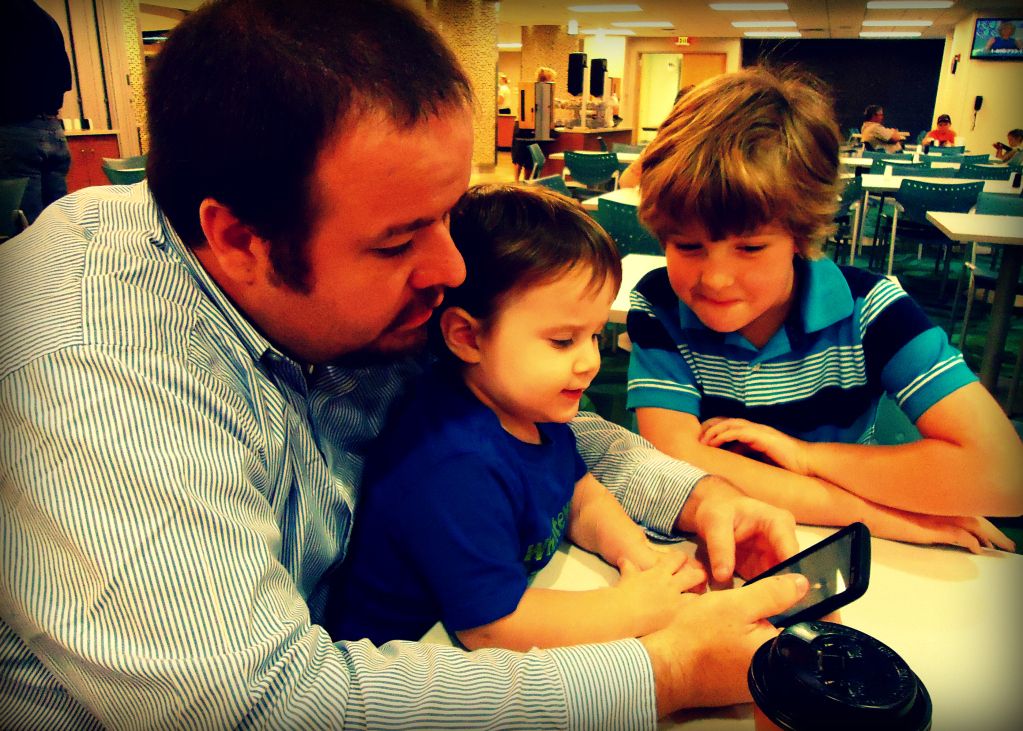 The boys were waiting very patiently for our turn to go over and be interviewed. Smart phones are wonderful, aren't they?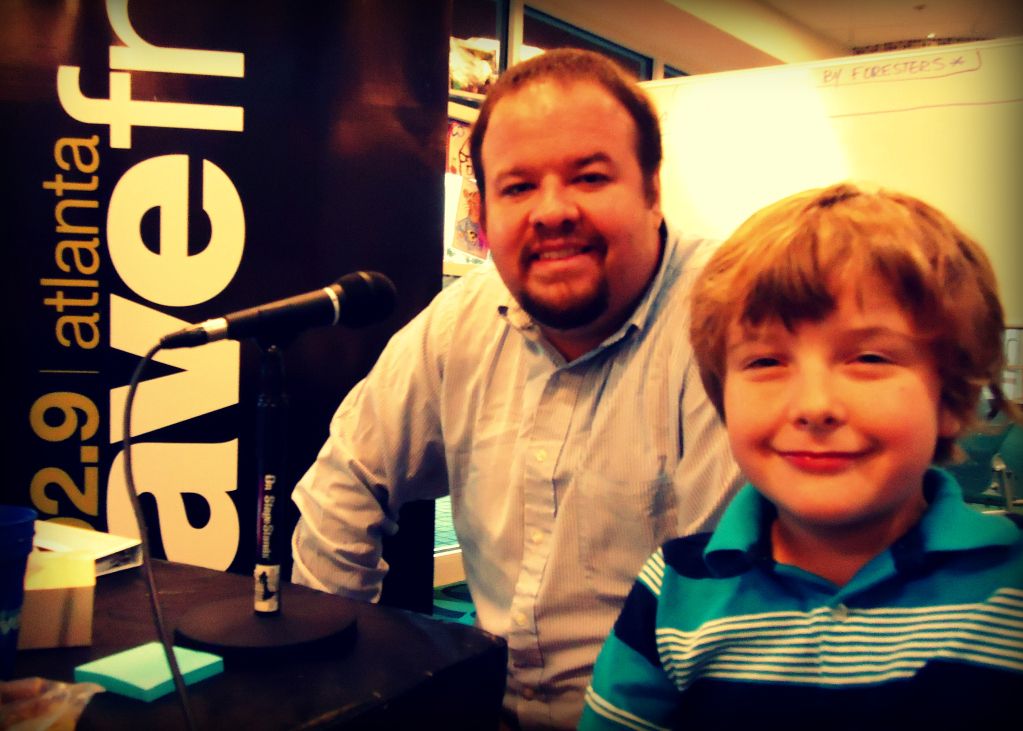 Once we sat down and were waiting for the commercials to end, we gave Noah the camera to entertain himself with. No lie- he took this picture of Seth and Carson.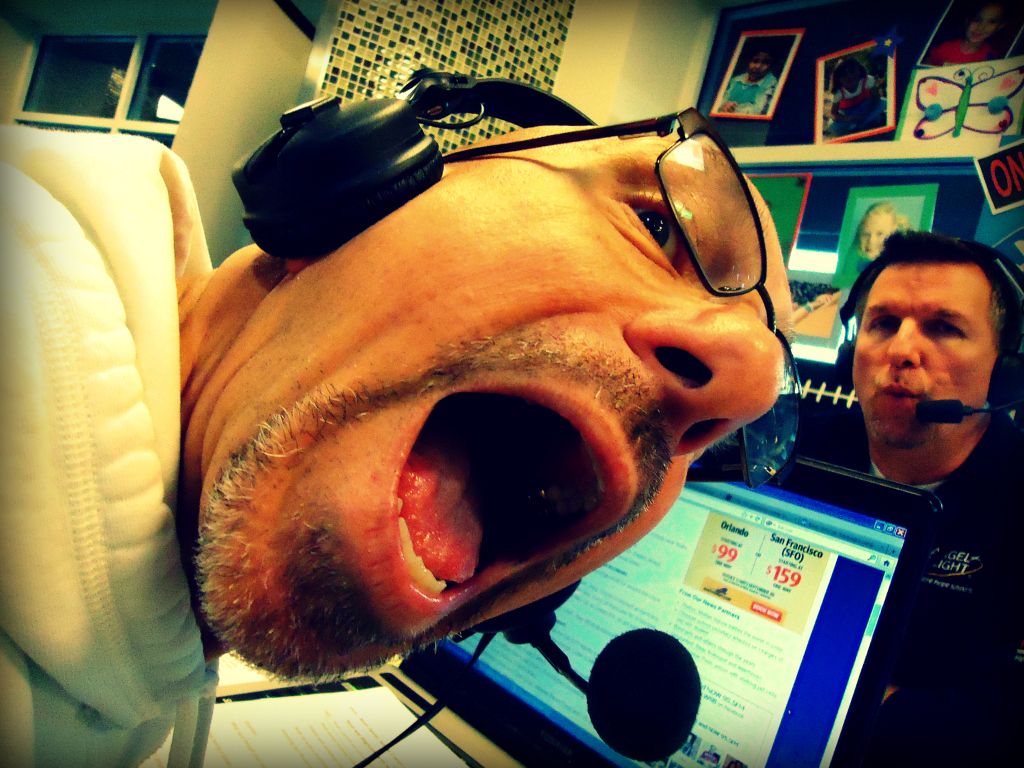 He also took this awesome one of Mitch and Steve!
Mitch took this one of us, and I'm so thankful he did! I never have any pictures of myself! I don't think Seth and Carson knew they would be in the picture! Ha!
After the interview we took a group picture.

If you would like to it, you can do so here! The first is the on-air interview and the second is some kind things they said about us after we left.